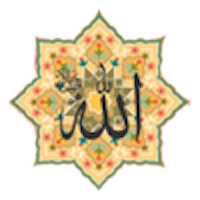 Shaykh Zulfiqar Ahmad (db) is one of leading Mashaikh (religious scholars) in the present era. He is a Hafiz, an Aalim and a Shaykh in Tasawwuf. Formally granted authorization (ijazah) in the Naqshbandi spiritual path (tariqah), he retired from his position as an electrical engineer at the age of forty to devote himself entirely to the service of Islam.
He regularly travels to more than thirty countries transforming the lives of people all over the world. A testament to his deep love for Allah, his uncompromising dedication to sunnah of the blessed Prophet (saw), and his firm adherence to Islamic Law (shariah) is that thousands of religious scholars and students of Islamic learning are among his students (murids).
Shaykh Zulfiqar Ahmad regularly delivers lectures in both English and Urdu across the world. Furthermore, he has written dozens of books many of which have been translated into several languages. Online versions of both talks and writings are availalbe as well. Shaykh Zulfiqar Ahmad's spiritual chain traces back through a series of authentic teachers all the way to the Holy Prophet (saw).
Details

Hits: 5706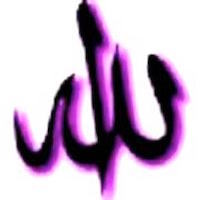 Shaykh Ahmad Arshad has been a student of Islamic scholarship and spirituality for the last twenty years under traditional scholars and mashaikh. He has remained in close company and under guidance of the highly respected Shaykh Zulfiqar Ahmad who granted him ijaza in 2005.
Since then, Shaykh Ahmad has dedicated his life in spreading the Deen and has travelled extensively throughout North and South America, Europe, Middle East and South Asia delivering lectures and conducting programs to assist seekers on the path of knowledge and purification. He has numerous gatherings of dhikar in Brooklyn, New York which are broadcasted online at zainabcenter.org. He also conducts regular phone classes and specializes in working with youth.
Shaykh Ahmad is an alumni of NYU where he did his Bachelors in Computer Science, his Masters in Management and Systems and is currently working on his Master in Interactive Technology at ITP. He also currently works as the Managing Director of the Databrary Project at NYU.
Details

Hits: 3427
Ustadha Muallima Humera Ahmad, better known by her students as Aapi Jaan, embarked on her journey of studying classical traditional Islamic scholarship and spirituality under the guidance of Shaykh Zulfiqar Ahmad (db) over twenty years ago. She completed her Aalimah program under traditional scholars and holds various ijazahs in Quranic sciences including tajweed and tafseer, Hadith Sciences including in depth study of Sihah-Sittah, Islamic law specializing in Hanafi fiqh, Arabic grammar and language as well as Islamic theology. In addition, she finished her Bachelors in Business from Islamabad Universisty, Masters in Economics, Islamic Studies and Arabic from Punjab University.
With her shaykh's encouragement, like the Sunnah of the Prophet (saw), she started working on her close family relatives. Thereafter, she became the first student of the honorable Shaykh Zulfiqar Ahmad, who, under his guidance and patronage, dedicated her life in working amongst Muslim women and girls to invite them to the Deen. She opened many institutions in her native country and around the world quenching the thirst of the seekers on the path of guidance. In 2003, she founded Zainab Center, an online academy of classical Islamic scholarship and spirituality, in New York. Classes and workshops on various subject areas are conducted for women, girls and kids in English and Urdu via internet and free conference call services.
In addition to teaching, the muallima also devotes her time in guiding women on the path of islamic spirituality as well as Islamic conduct and mannerism. She regularly conducts various workshops and seminars on contemporary issues and lifestyle management to university students, professional women as well as to the house wives. Every year, she conducts a Live Daura-e-Tafseer which is attended by an audience of thousands from around the world. Many join her on her spiritual journeys to the house of Allah to benefit from her company and experiences. Her extensive travels have taken her across most states within United States, Canada, UK, Africa, Middle East and South Asia. She continues to benefit communities around the world with her dedication and fervor for the Deen.
Details

Hits: 1534