Details

Category: Zainab Center
Hits: 482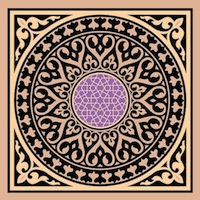 The beginning of Academic Year 2014-2015 and the Fall 2014 semester will commence from Sept 3rd 2014 - 19th Dec 2014.
Due to overwhelming requests by students returning from abroad from their summer vacation, the first day of classes has been delayed till Wednesday, Sept 3rd 2014.
InshaAllah Aalimah Humera Ahmad will address the commencement with short reflections on Islamic Scholarship and Spirituality and end with Duas.
To register and pay:
Pick the plan that you are enrolling in (Please make sure that you enroll for the plan that you will be taking in the year 2014-2015, If you were in Aama1 in 2013-2014 now you will be in Aama2 in 2014-2015).
You will be brought to your invoice. Select the Semester (Fall 2014) and pick Payment method as Pay by Paypal for online payment using credit cards / Paypal. Pick Pay Offline if you are paying by check etc.
Once your payment is cleared whether online or offline, you will receive an email by and admin in the next week, with your class schedule and conference code information.
If you are paying offline, your payment will remain unresolved till your check is cleared. You will ONLY receive the admin email when your dues are cleared.

We pray that Allah blesses us with Ilm that benefits us and Ikhlas that brings us closer to Allah (swt).